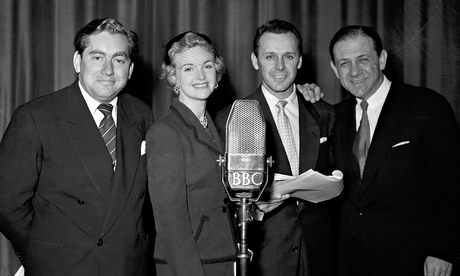 Bill Kerr obituary | Television & radio | The Guardian
Perhaps Bill was the first Aussie I ever heard when he walked on in
Hancock's Half Hour
as the bloke from Wagga Wagga. And I was amazed to find
WaggaWagga.
was a real place.
Bill was a laconic butt for "Tony" and the show was so funny.
Above Tony Hancock, Moira Lister, BILL KERR, Sid James
Bill had walk in parts in all manner of films
Bill Kerr - IMDb ..
amazing his first film was 1933. Bill often very funny but also serious roles such as
The Lighthorsemen (1987) -
as General Chauvel
I will always remember his mad role in
Razorback (1984) - IMDb
about the wild monster pig that brings terror to an outback town and Bill is the professional hunter "There's something about blasting the shit out of a razorback that brightens up my whole day. "
Good on yer cobber